A little while back I shared Part I of this guy's retro 3rd birthday session. Here is Part II.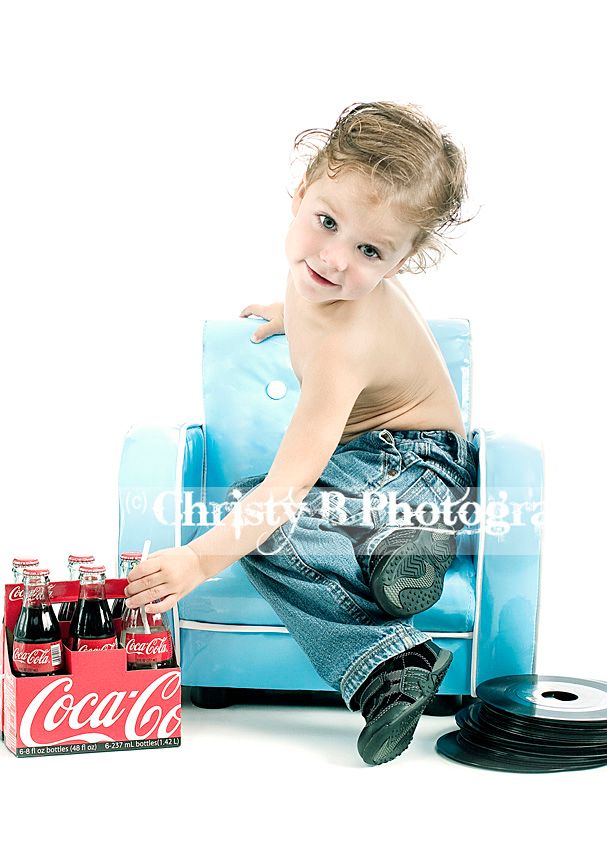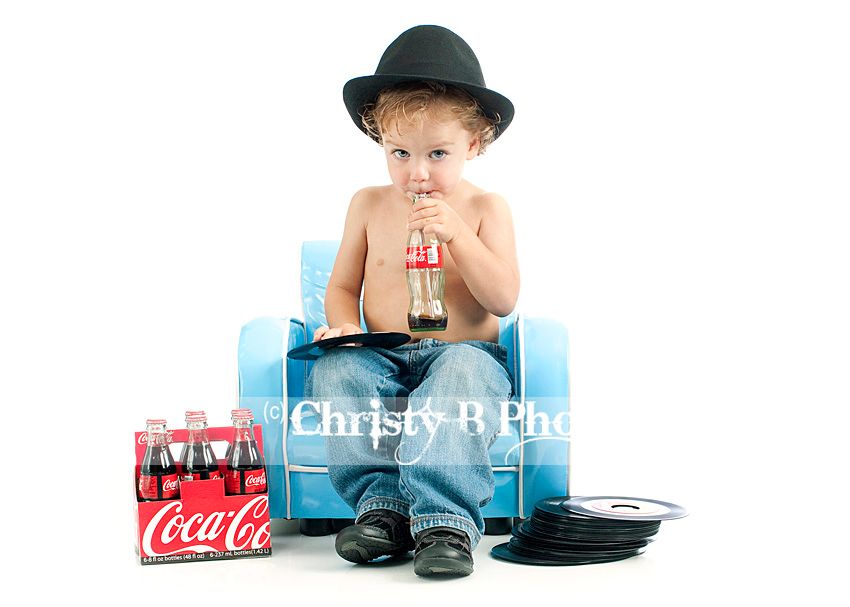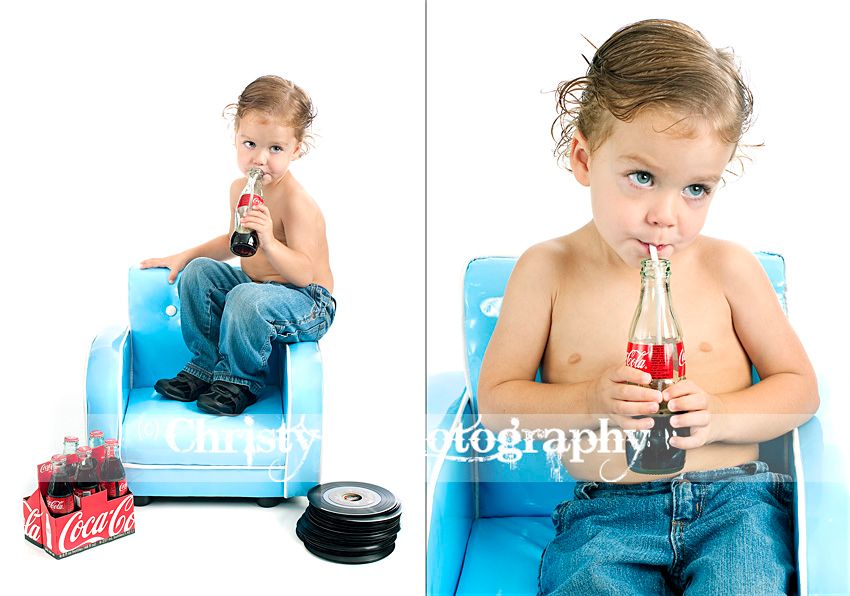 We poured out most of the Coke and gave him what was left. Do you think he enjoyed it?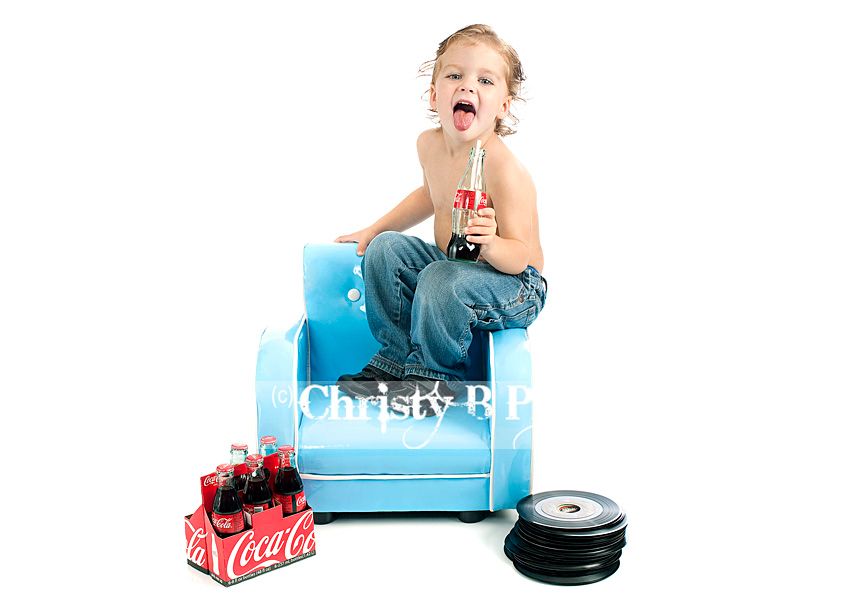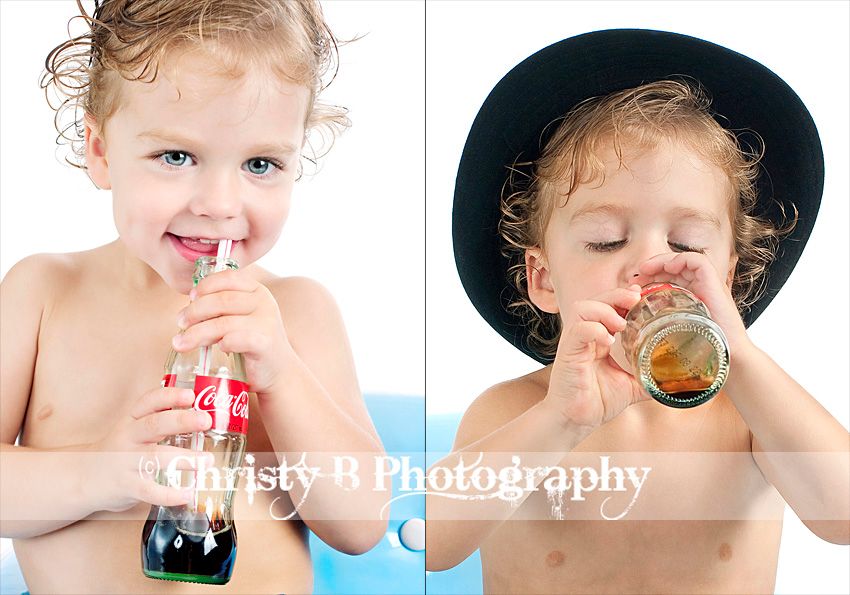 Believe it or not, he didn't even touch the ice cream. He was all about the Coca-Cola.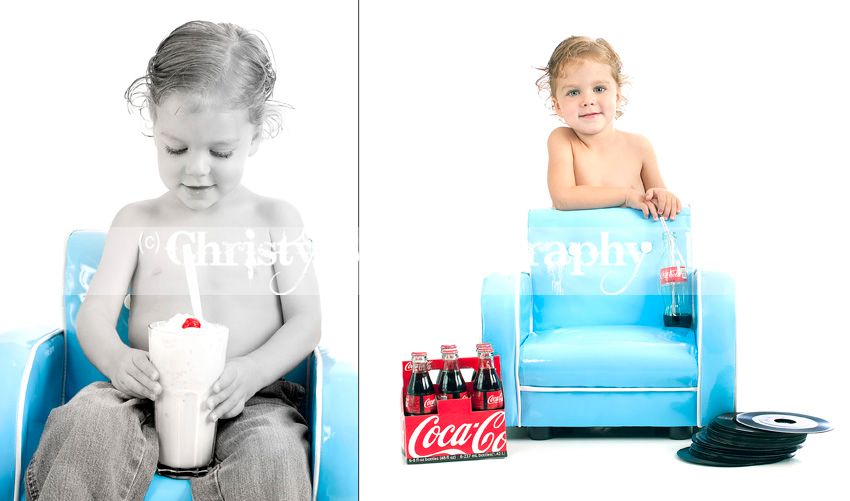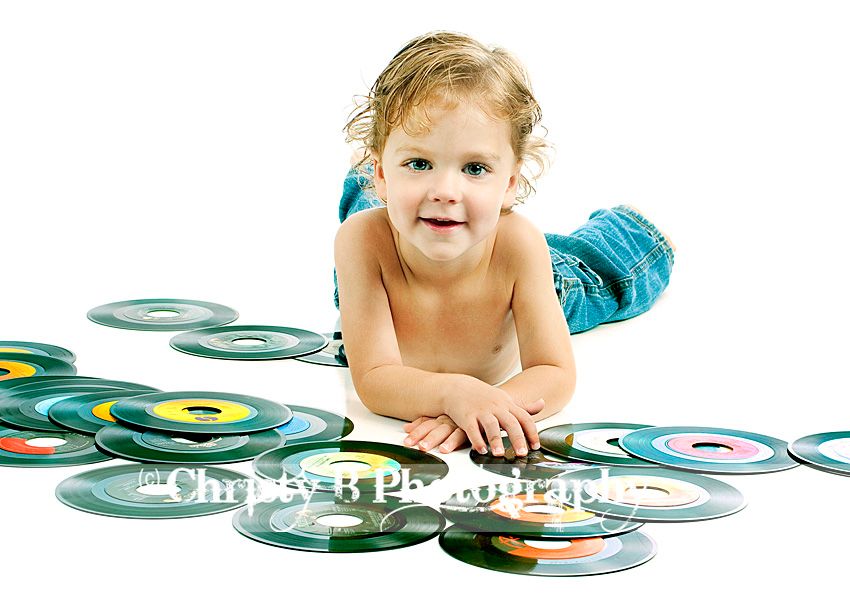 Happy third birthday, blue eyes!