I can't believe there is only one more week until school starts here. Where did the summer go? I don't want to send them back to school yet! We won't have as much time to do fun crafts like this.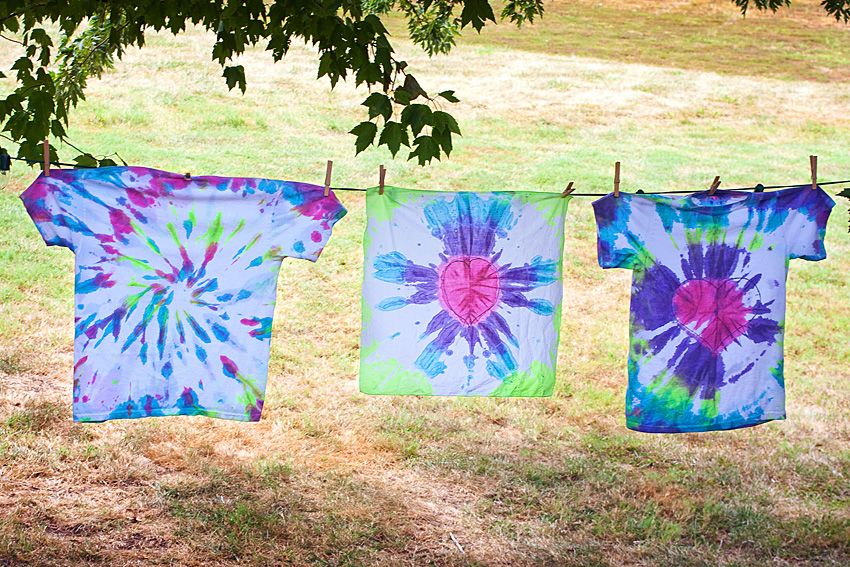 Our daughter tied and dyed these items all by herself.  Didn't she do a great job planning out the patterns and actually getting them to turn out successfully?  That's more than I can say for my tie dying attempts.   We picked up this great Tumble Dye Kit from Hobby Lobby. You just rubber band a dry white t-shirt and spray the premixed dye directly on to the shirt. No salt or buckets of hot water needed. It's almost mess free. We did learn you need to really soak the garment with dye for the best results. Just toss the finished product in the dryer for 20 minutes to set the color and voila, you have a bright, colorful new t-shirt. Love it! We tested the dying method on an inexpensive cotton bandanna first and then went to town on some old white shirts we had on hand. What craft projects have you done with your kids this summer?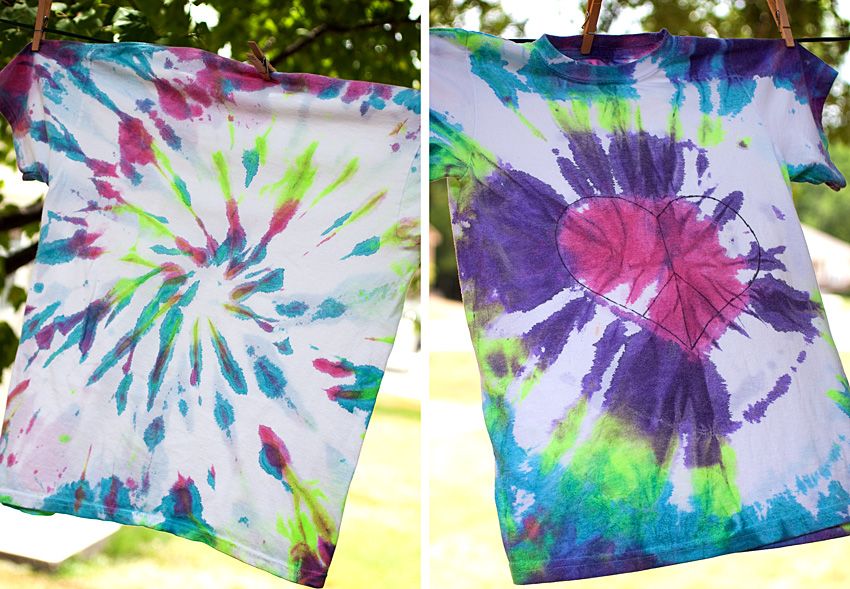 I'm linking up with the Our House of Joyful Noise craft link up party. There are still a few days left to get creative with your kids. Find some great inspirations here.